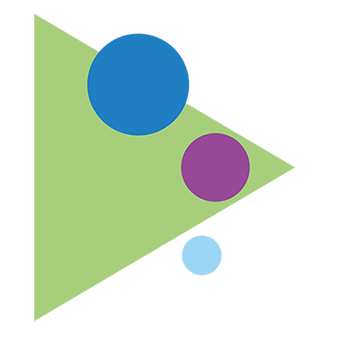 Building a How-to-Do
Practice for Scenario Development
and Multistakeholder Engagement
Triple Helix Scenario Practice Interactive Game:
Triple Helix Scenario Planning is an interactive game that facilitates consensus building, stakeholder decision making and future looking action plan. It combines a Scenario Planning technique with the Triple Helix model of multi-stakeholder coalitions, mobilised to address the challenges of our world. The objective of this game is to create an innovative solution to a complex problem through adopting a multi-stakeholder approach and well-defined university-industry-government interactions –by effective communication, building and managing relationships, and institution building.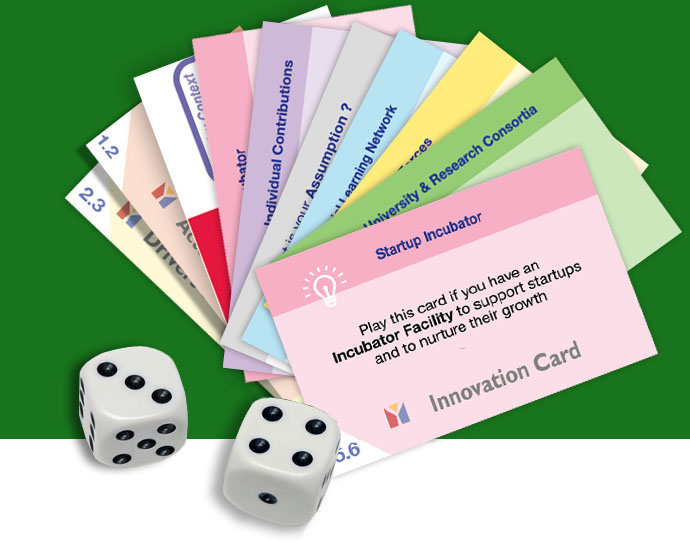 ---
Triple Helix for Action:
In house training programmes for academics and executives around the world
Building a 'How-to-Do' Practice for the Entrepreneurial Discovery and Implementation Process.
A New Triple Helix Training Programme Methodology
and 'How-to-Do' Practice for the Entrepreneurial Discovery and Implementation Process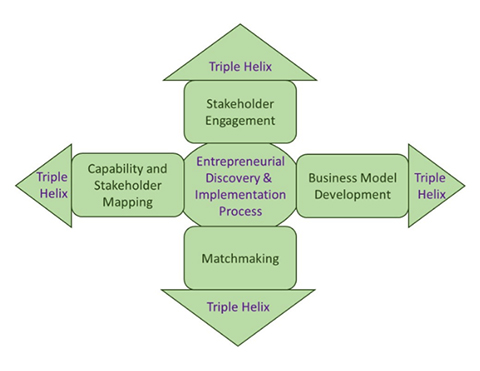 ---
Innovation Process & Mechanism.
This program focuses on how to get innovative ideas that are adopted by teams. Participants leave this program with tools to apply and methods to implement with their teams so that they get new ideas for possible breakthroughs. The program provides a foundation for team engagement, synergy and what so called "One Vision- One Team" sort of objective.
Program Objectives:

Utilize Ideas Fluency technique to liberate thoughts
Differentiate between process improvement and breakthroughs
Get new business ideas that are shared, feasible and never done before
Establish institutional culture makeover from within
Program Objectives:
Develop an Innovation Process
Green Light Thinking vs. Red Light Thinking
How to Plan for Innovation
Innovative Planning Considerations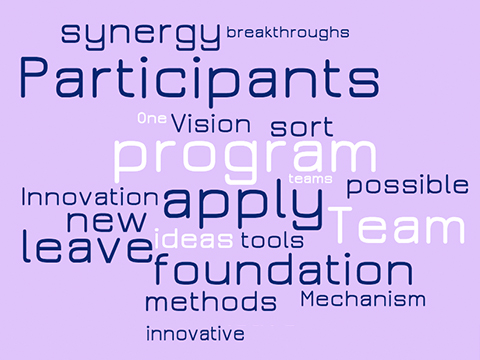 ---
Innovation in Strategic Transformation & Institutional Change.
Strategic transformation and managing innovation is an ongoing state of being for organizations who want to survive or maintain market leadership. When the business environment is disruptive, innovation keeps organizations competitive. Organizations should embrace innovation, learning and adaptability with the goal of creating smarter organization that can thrive in a world of exponential change. Organizations' management then, have their work cut out for them as they compete in a world where the shelf life of business models is going down, thus there is an urgent need for tools, skills, and experience to envision, implement new business models that will transform the organization. They must take on the challenge of experimenting and leveraging on people who have the will and the skills to visualize and implement change. As the legendary innovation mastermind Clayton Christensen says: "You don't change a company by giving them ideas. You change them by training them to think a different way."
External market drivers are likewise forcing organizations to evolve and change their traditional business practices. These are:

The adoption of new business models
The rapid pace of change created by innovation
The increase of new market competitors
Value and Benefit to Our Clients:
Rapid response to the changing consumer & stakeholder demands
Increased ability to adapt to external changes and market environment
Organizational stability in terms of developing employees for a sustainable future
Innovation projects in the organization's pipeline increases over time
Increased quality of projects that are in the organization's pipeline as the organization's innovation capability increases
Innovation successes positively impacts the organization's image
Sparks the interest of external stakeholders and may promote mutually beneficial partnerships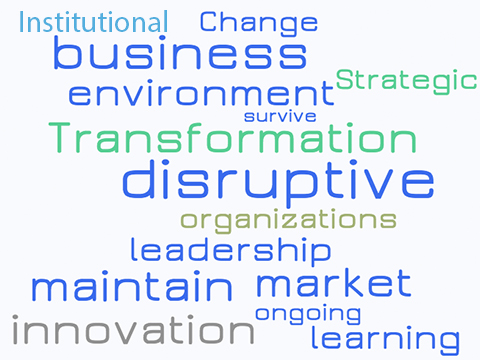 ---
Innovation in Designing & Developing Institutional Business Models.
To compete in today's dynamic market, there is a need for organizations to make improvements and adjustments to the design and development of business models to ensure the creation of a more efficient and customer focused organization. To achieve this, organizations need to reflect the customer's / user's needs by involving them in the product/service design and development process. This is the activity of efficiently bringing together - organizing and planning people, infrastructure, communication and material components of a service in order to improve quality and the interaction between service providers and customers. It is a creative and customer centered design process that is used by organizations to create value for their customers and serves as a competitive advantage as well.

This has evolved from a mix of established design disciplines, business strategies, and best practices to create a process that works across multiple touch points and platforms. The use of service design as a means to institutionalize business models is an emerging trend which has leveraged on the service sector and which has proven to be a key engine of economic and job growth, and has in fact been adopted by both the public and private sector.
Value and Benefits to Our Clients:

Higher quality of service definition therefore higher quality service
More successful innovations and reduced product / service failure risk
Better fit between service and customer's/user's needs thus better service experience
Unique brand of service
Lower development cost
Reduction of development time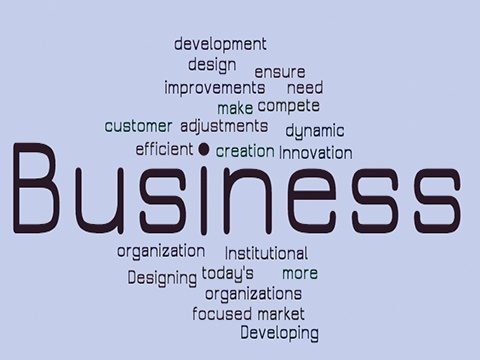 ---
Measuring Innovation in Europe for Future Growth.
Key Note Seminar with Dr. Emanuela Todeva BCNED and INNOVATE
This presentation will introduce the current efforts of the European Commission to harness the innovation potential in Europe, to introduce effective instruments for investment and coordinated action at regional and inter-regional level; to evaluate the gaps in interregional coordination of specialised capabilities across the European R&D space; and to address the need for global value chain strategies that bridge across the fragmentation of production and services.

The talk will deliver cases of regional policies that harness the innovation potential locked in fragmented assets, lead practices to implement the Innovation Union, and evaluation of the lead European initiatives, such as: .
European 'knowledge for growth' strategy,

smart specialisation policy framework in Europe,
science-based entrepreneurship,
accelerating the knowledge transfer across knowledge markets,
innovative public procurement of science and technology outputs,
institutions for performance evaluation at the level of national innovation systems,
mapping regional capabilities,
pro-active European / Global Value chain governance and transfer of knowledge across the public and the private domain,
effective monitoring of the value creation and value capture at regional level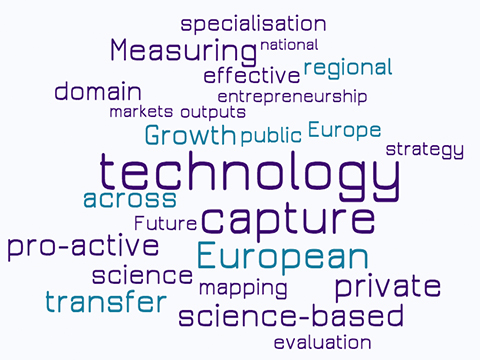 ---
Copyright © 2021 - All Rights Reserved
Template by OS Templates